We have chosen to use careful, sustainable viticultural methods without any fertiliser and are starting to convert to fully organic viticulture.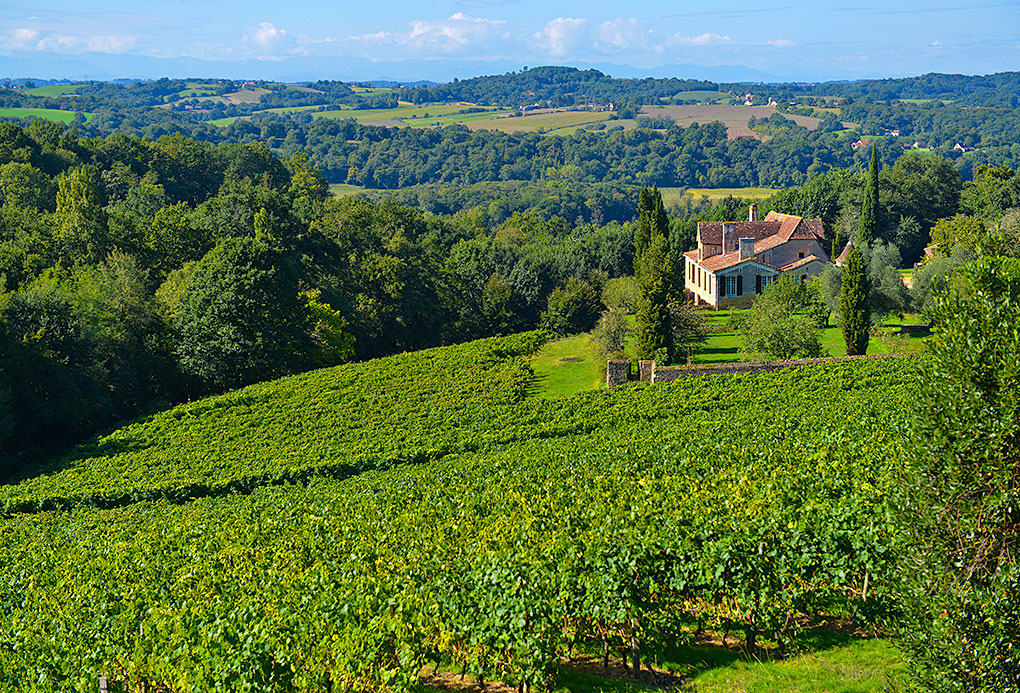 The density of our vineyards averages 2500 vines per acre.  The harvest is done manually to preserve the quality of the grapes so that we are certain they enter the winery in perfect condition.
During the growing season, we remove some of the leaves from the vines, which allows the air to circulate and reduces the moisture content which helps prevent rot. In addition, the grapes can receive the maximum sunshine needed to ripen gently.
These methods require much manual labour but ensure high quality grapes which are necessary for  producing excellent bottles of wine.
The harvest is done over many weeks. The first stage is harvesting the Chardonnay and Sauvignon towards the end of September for the dry white, followed by some Petit Manseng which is destined to make a dry wine and then the Syrah for our red.
The second stage involves the late harvested Petit Manseng. It starts in late October or early November with the late harvest of the young vineyards for the production of "Cuvée Le Luy". Then there is a second late harvest of old vines in mid-November for the "Cuvée Saint Clément". Finally, a third late harvest is carried out in early December to make the "Cuvée Gaston Phoebus".