The Chateau
The tradition of making wine at Château de Cabidos was successfully relaunched in the early 90s having been abandoned for over a century.
Today, twenty acres are devoted to several varieties of vines.
Most of the vineyard is devoted to the high quality Pyrenean white grape, Petit Manseng. It makes both sweet and dry wines which are much appreciated by connoisseurs. The vineyard also produces a blend of Sauvignon and Chardonnay, as well as an excellent red from the Syrah grape.
Domaine de Cabidos can be found in an idyllic corner of the Pyrénées-Atlantiques with the best vines planted on the south facing slopes. The official title for the wines is Vin de Pays du Comté Tolosan (today referred to as Indication Géographique Protégée Comté Tolosan).
Cabidos is committed to careful, sustainable viticulture and we are about to start a new chapter with our conversion to organic viticulture.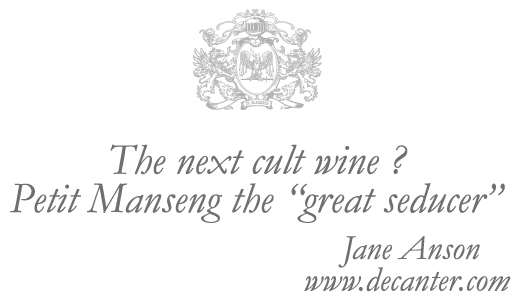 Our Wines